How to: Tilemap Animation in Construct 3
So you are sitting there working on your next awesome game in Construct 3...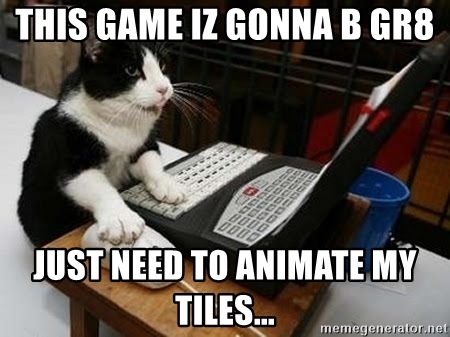 And you get to the point where you are ready to start putting on the polish and get your tiles animated...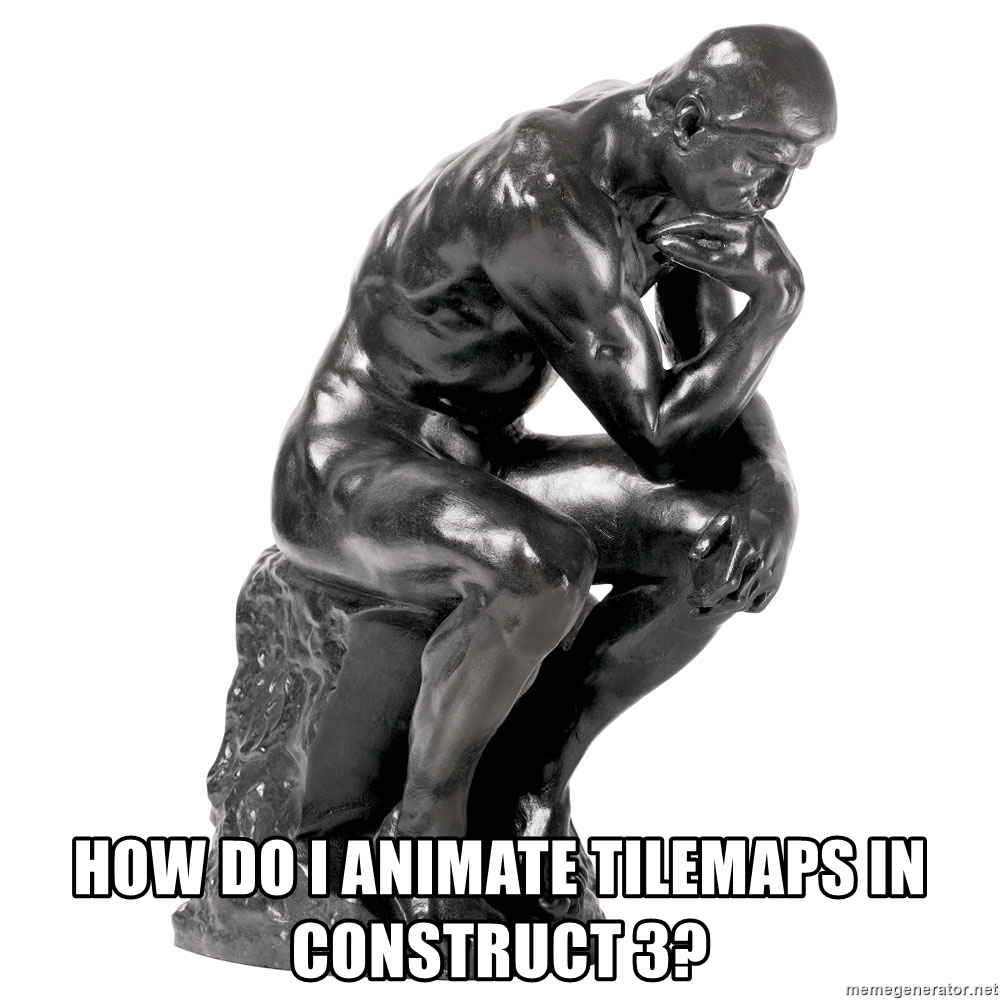 And after digging through the docs (you read those right?) and asking (insert your favorite search engine here) you still haven't found anything. (except this page you are reading hopefully...)
And you come to the realization that Construct 3 has no support for animated tiles.
And then you rage a bit...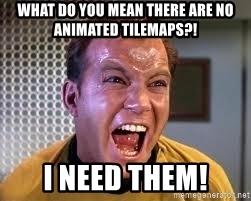 And the sadness takes you...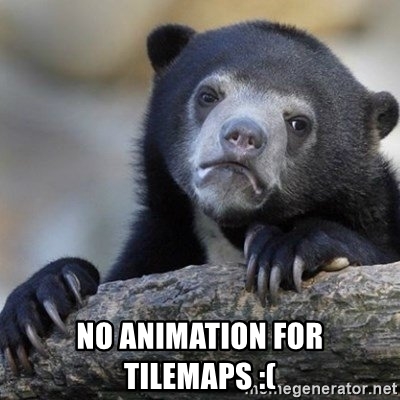 But wait!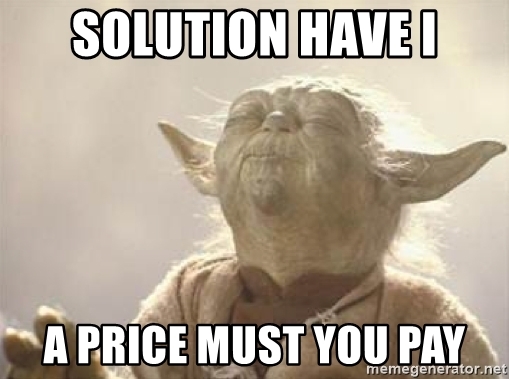 By using my simple technique outlined in the purchasable Construct 3 project file, you will be animating your tilemaps in seconds!
Purchase
In order to download this example you must purchase it at or above the minimum price of $1 USD. You will get access to the following files:
Construct 3 Tilemap Animation.c3p
159 kB